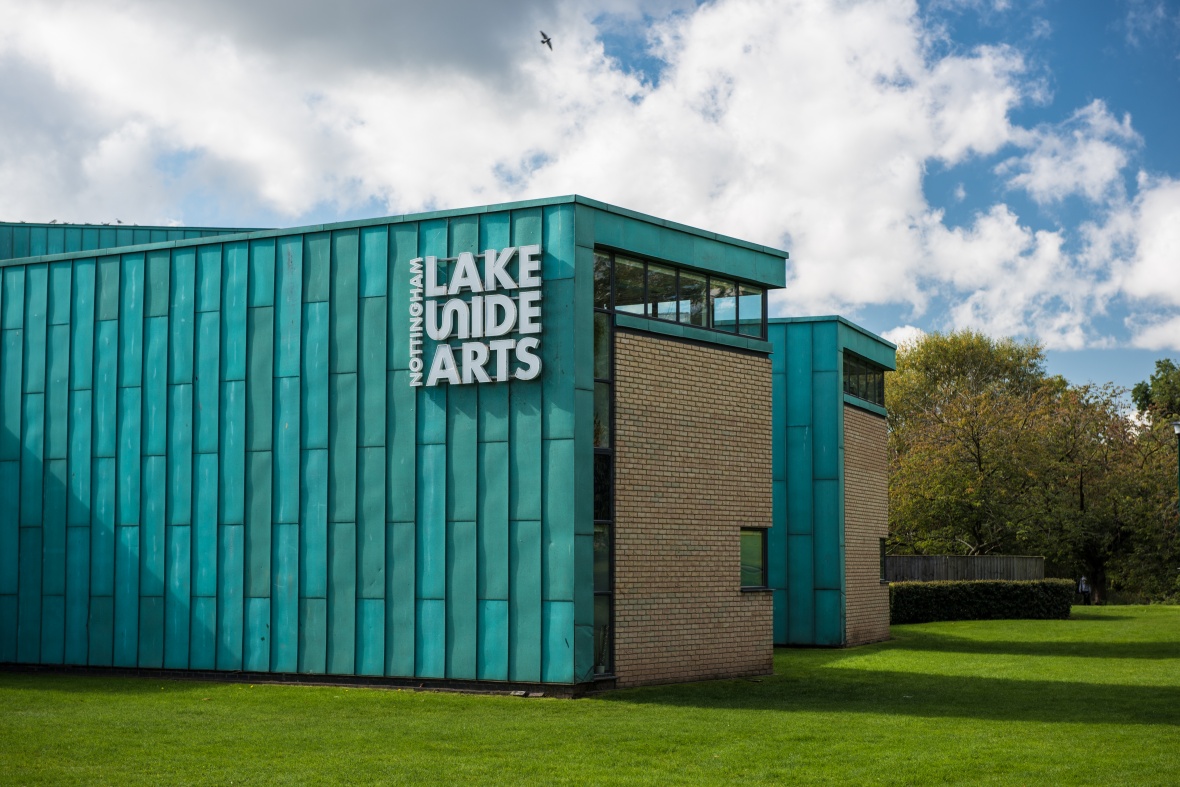 Beyond the Mayflower Exhibition
In 1620, a ship called the Mayflower sailed across the Atlantic. Amongst the Mayflower passengers were a group of religious separatists, known as the 'Pilgrims', many of whom came from Nottinghamshire.
'Beyond the Mayflower' explores how we can understand these individuals by tracing the history of religious dissent, power and faith in Nottinghamshire during the seventeenth century. The religious practices of individuals and communities were controlled and monitored by the court of the Archdeaconry of Nottingham. The exhibition includes presentment bills and court records in which parishioners including the 'Pilgrim Father' William Brewster of Scrooby, and Thomas Helwys of Broxtowe, the founder of the Baptist church, were called to account for their behaviour.
We explore how children, women and men from Nottinghamshire were part of a history that is more than the Mayflower. The separatists who left the county for the 'new world' were just one group amongst many. The groups that remained behind were subject to surveillance and censure because they were different, but were the forerunners of thriving nonconformist congregations that still worship in Nottinghamshire today. By understanding the wider history of religious dissent, we can explore issues of equality and freedom today.
The 'Pilgrims' travelled to a world which was considered 'new' to Europeans, but which was already home to indigenous people. The exhibition explores how previous commemorations of the Mayflower crossing, including Victorian printed books, and the Tercentenary celebrations in 1920, ignored or played down the impact of the settlement on the local Wampanoag Tribe. The work of artist Rachel Carter is represented in the exhibition and provides a fresh perspective on the hidden stories of the women who were part of the Mayflower journey, as well as the links between textile art in Nottinghamshire and Massachusetts. We also explore wider issues of immigration, emigration and colonialism in the archives held at the University of Nottingham.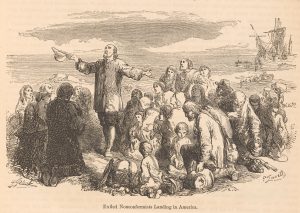 This exhibition has been jointly curated by Manuscripts and Special Collections and Professor Ross Wilson, Director of Liberal Arts at the University of Nottingham, with contributions by Dr Caleb Bailey and Rachel Carter.