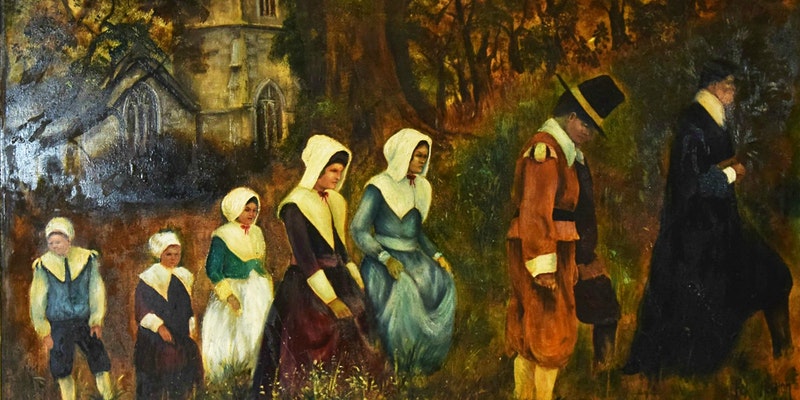 Pilgrim Roots & Mayflower 400 – talk
The 400th anniversary of the sailing of the Mayflower is a chance to tell the significant story of the Pilgrims' roots in Nottinghamshire.
Join Heritage Consultant and Mayflower expert Dr Anna Scott to learn more about the backgrounds of local separatists who became Pilgrims, including Scrooby's William Brewster. Theirs is a tale of risk and adventure, motivated by a search for freedom and tolerance – themes that still resonate in today's world.
This talk is being hosted by Nottinghamshire's Thoroton Society. Tickets at: Pilgrim Roots and Mayflower 400 Tickets, Sat, Feb 13, 2021 at 2:30 PM | Eventbrite