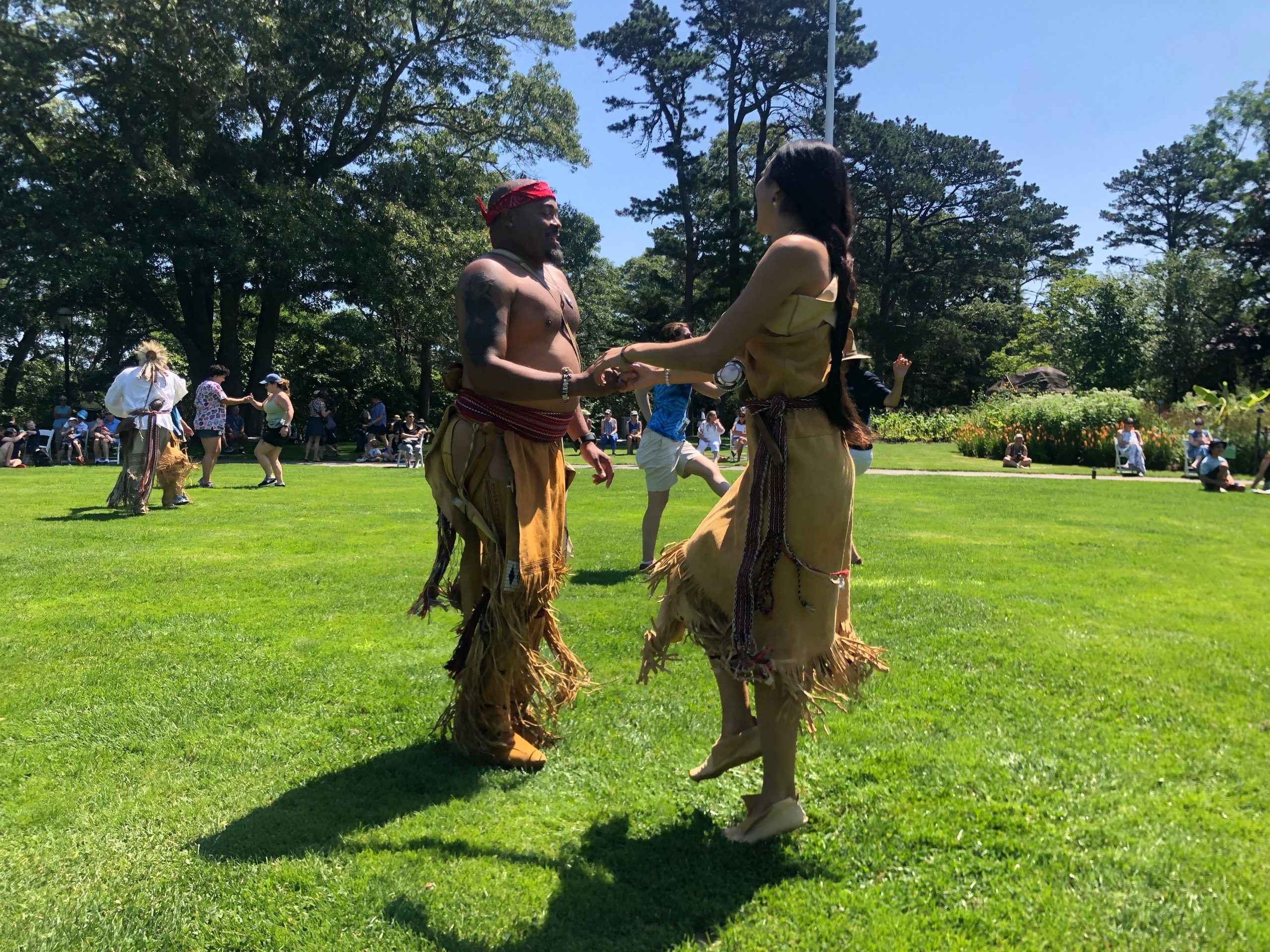 Wampanoag Perspective Cultural Showcase
Join members of the Wampanoag delegation in the grounds of Bassetlaw Museum for a celebration of their visit.
At 11am, 1pm and 3pm there will be cultural showcases for the public to take part in. This is a great way for visitors to engage further with the unique traditions of this Native American culture.  The showcases will involve traditional music and dances for the public to participate in. Each showcase will open with some words of prayer from our guests.
The four members of the team will have worked with school groups and visitors throughout the week to create a wetu – traditional home – in the Museum garden. The Saturday events present an opportunity to see the finished wetu, experience more of the Wampanoag traditions and celebrate our partnership.
Come along and join in!
The historical context:
The Wampanoag were one group of people impacted by the arrival of the Mayflower pilgrims in 1620 and of subsequent European Colonists. The Wampanoag Perspective project is a cultural exchange between the people from the area the pilgrims left and the people from the place where they arrived. In previous anniversaries, the Native American point of view has been marginalised. This project offers an opportunity to hear a more holistic telling of the Mayflower story.


Hourly Schedule
Saturday 25th September
11am

-

11:30am

Cultural Showcase
1pm

-

1:30pm

Cultural Showcase
3pm

-

3:30pm

Cultural Showcase