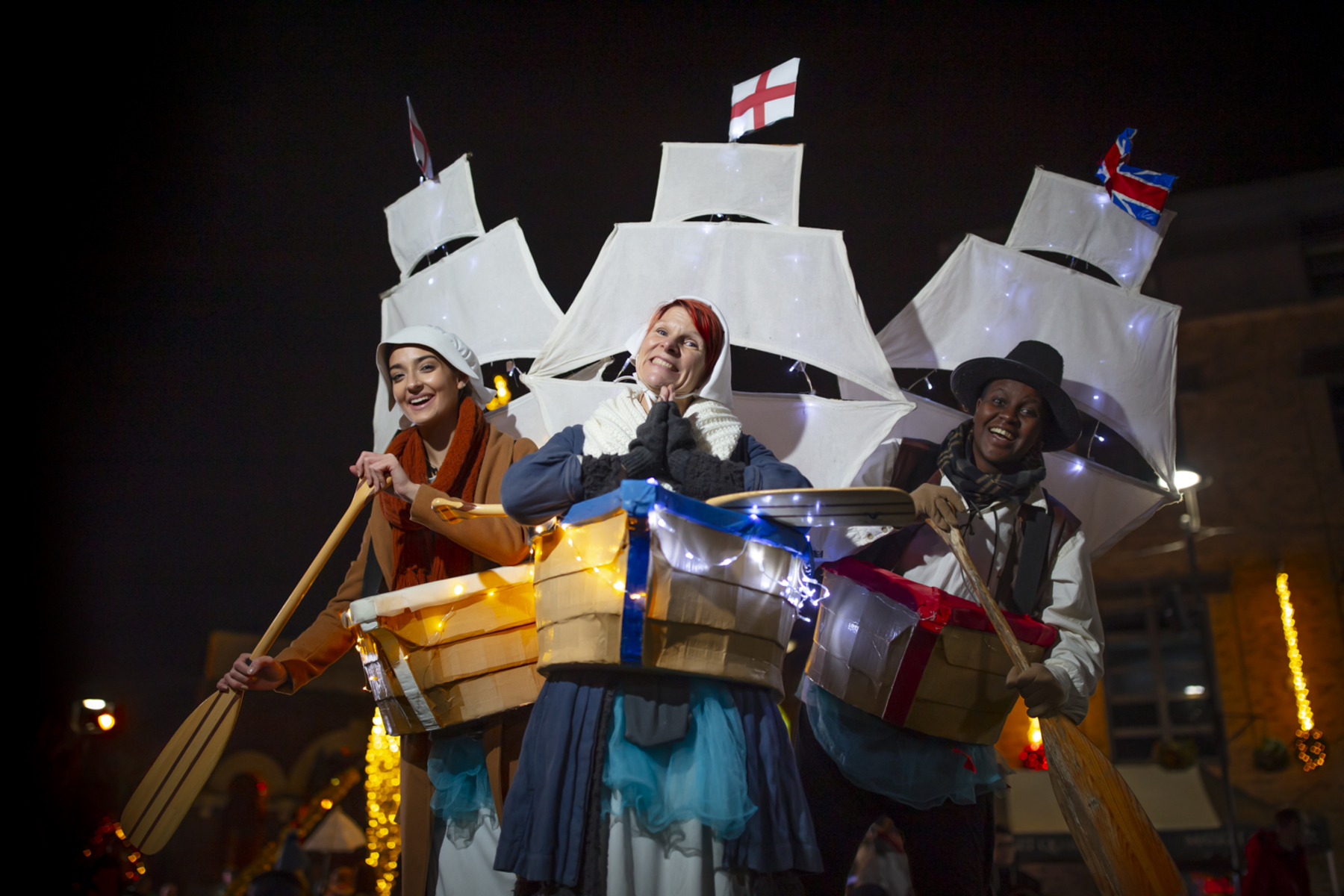 Flight of the Separatists
**Due to the ongoing risk of coronavirus this event has been postponed. We apologies for any inconvenience caused. We will update you with a new date as soon as possible**
To mark this historic date that the Gainsborough Separatists fled from the town to Amsterdam via the River Trent in search of religious freedom.
Visitors can enjoy a day of free activities including:
Virtual reality headsets from MBD, which allows you to experience the Mayflower voyage for yourself;
Performances from Rhubarb Theatre.
Craft Activities and discovery boxes
Reduced admission to the Old Hall for only £2.50!
Learn about the Gainsborough Separatists at the Hall's temporary exhibition plus take a look at the schools exhibition which has been created by local children. Visitors will also be able to see the town's community art project which has included making May Flowers which will be attached to a willow lantern Mayflower Ship!
More details will be added once confirmed.
This event has been made possible with thanks for funding from Arts Council England.