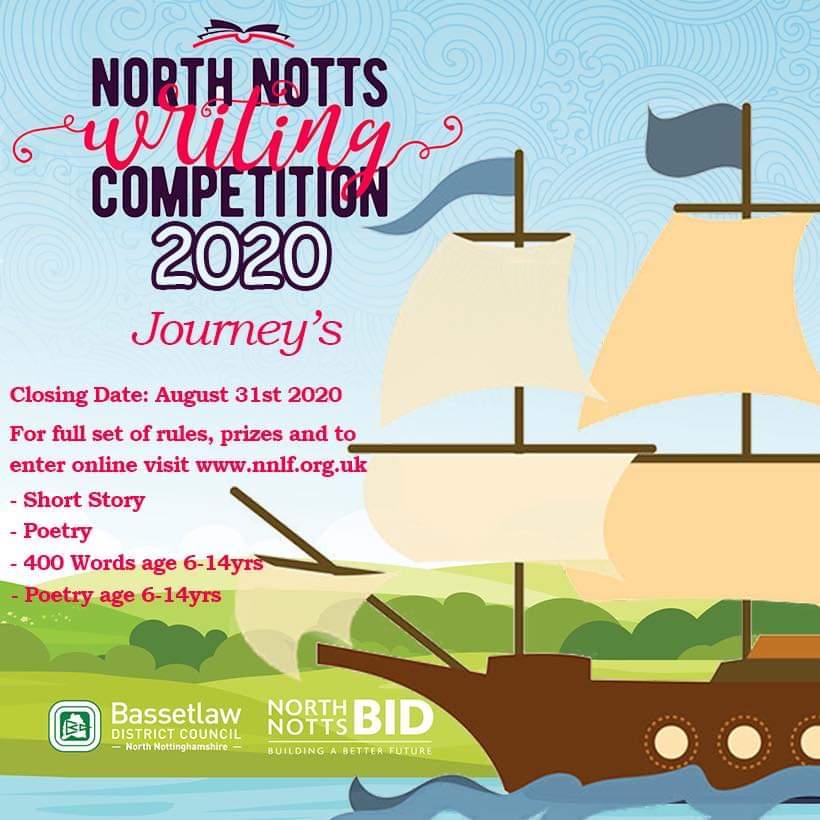 North Notts. Lit Fest 2020: Journeys
North Nottinghamshire's Literature Festival is back, this year digitial and distanced with the theme of Journeys to tie into Mayflower 400 commemorations.
This week long festival features plenty of talks, activities and special events to inspire you to go on a literary journey of your own. The online focus of this year's event also lends itself to visitors from other Mayflower destinations who may like to hear stories from the Pilgrim Roots region.
The week showcases the shortlisted entries from our four fabulous writing competitions (information on how to enter can be found on the North Notts. Lit Fest website).
Check back here for more details soon to be released, or visit the North Notts Lit Fest Website