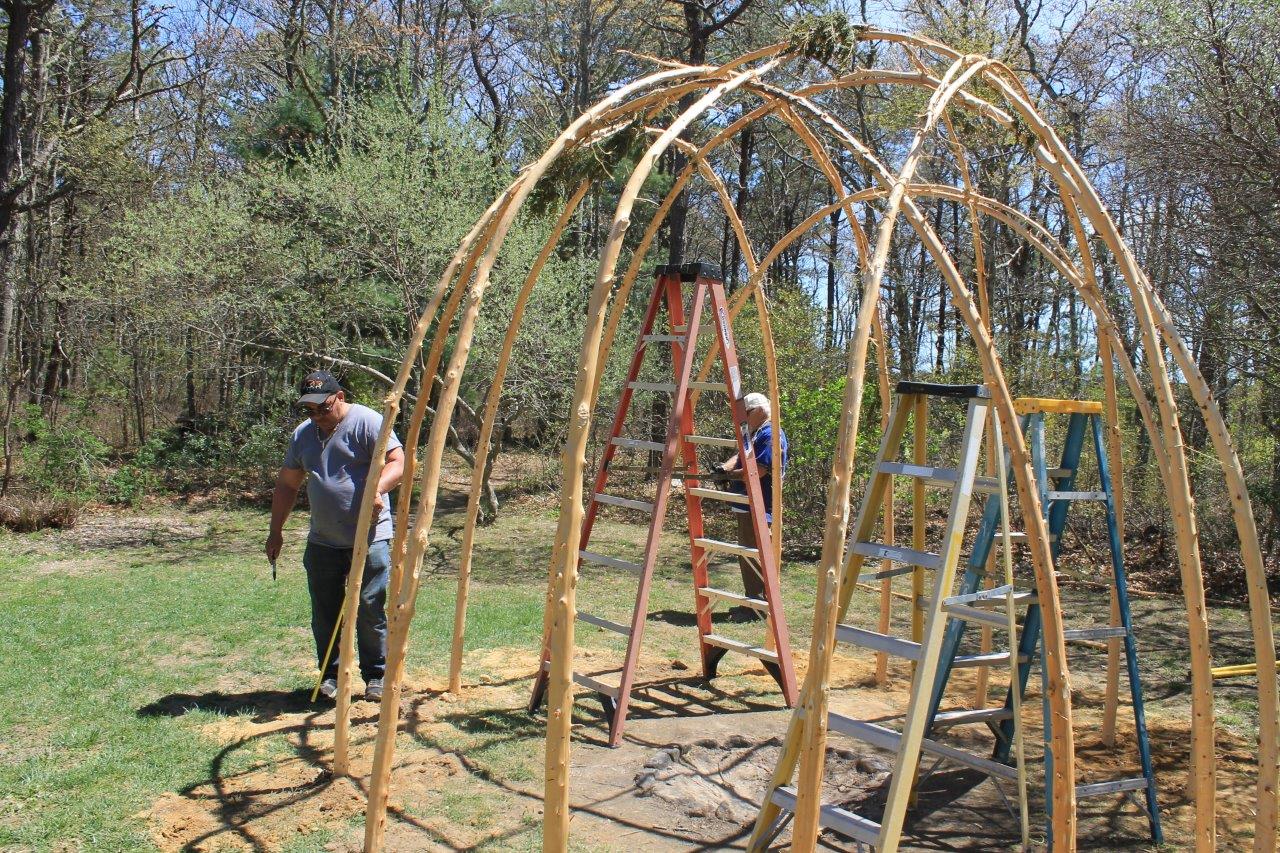 The Wampanoag Perspective
Bassetlaw District Council is proud to be welcoming representatives of the Wampanoag Nation for a cultural exchange visit. The Wampanoag are one of the tribes who were impacted by the arrival of the Mayflower Pilgrims in 1620, and of subsequent European colonists.
Our guests will meet local school children and residents as they build a wetu (traditional dwelling) in the Bassetlaw Museum grounds, sharing their history, culture and perspective. The week long visit will include a a cultural showcase of traditional music and dance and be followed by a virtual conference on acceptance.
Schedule:
Tuesday-Friday during the visit Bassetlaw Museum will be open to the public as usual, from 10am until 4:45pm. The public will be welcome to come and interact with our visitors during this time, but please be aware we will have primary school groups on site until 2:30pm each day and so our guests, staff and site will be quite busy until that time.
Thursday, 6pm-7:30pm the delegation will form a panel to discuss questions sent in by the public and especially from local teachers and students. This event will be recorded to form a legacy resource for learning from the cultural exchange in future. Submit your questions for the seminar.
Saturday, the Museum will be open with tickets available for cultural showcases (schedule for the day and ticket link to follow) led by our Wampanoag guests.
Please be aware that photography and filming will be taking place across all events throughout the week.
If you would be interested in getting involved in supporting the project, please get in touch by emailing info@pilgrimroots.org
This project has been made possible thanks to funding from Arts Council England and support from our project partners.