Indentured passengers on the Mayflower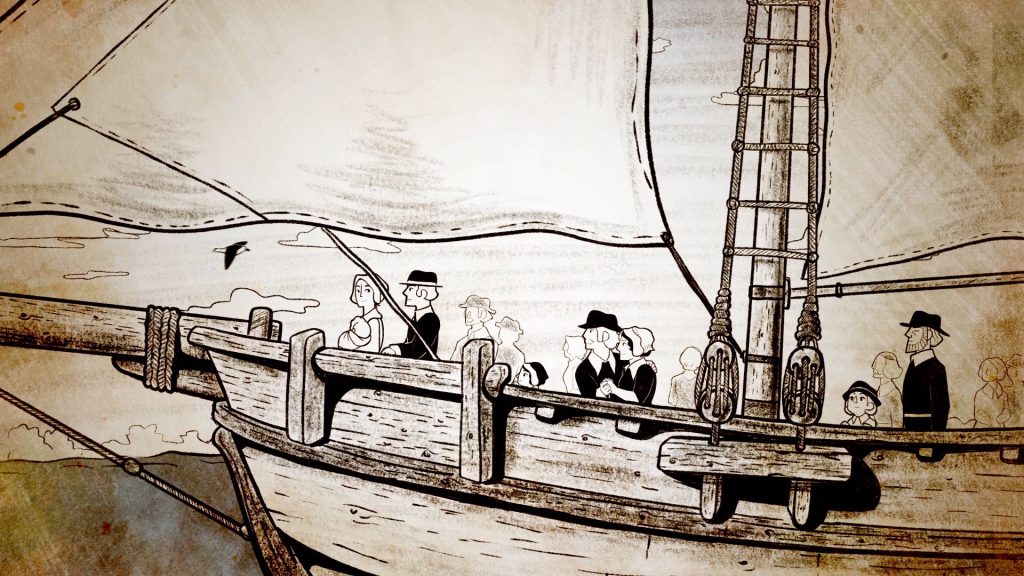 There were a range of different passengers on the Mayflower, a mixture of Separatist families and others sent to help establish a new colony by those sponsoring the voyage.
Some of the families were accompanied by servants, which Bradford – who became the Governor of the colony within its first year – later recorded in his diary:

• 2 man-servants, John Howland and Roger Wilder* & a maid servant* with the Carvers
• 2 men servants, George Soule & Elias Story* with the Winslows
• a servant boy, John Hooke* [tailor's apprentice] with the Allertons
• a servant, William Butten* with Samuel Fuller
• 2 servants, Solomon Prower* & John Langemore* with the Martins
• a servant, Robert Carter* with the Mullins
• 2 servants, William Holbeck* & Edward Thomson* with the Whites
• 2 servants, Edward Doty & Edward Lister with the Hopkins
*died within the first year
Only about half of the ship's passengers survived the first year in America, and of these 14 servants, only four survived, suggesting that being a servant didn't really offer you the best chances for survival.
For servants who were indentured, this meant working for a set period of time before being able to leave, and this was often done in the 1600s by those seeking passage to America. They would work as unpaid labour in exchange for their passage and sometimes a small amount of money or land at the end of the term. The harsh reality of this form of bondage was clearly the risk that you were unlikely to live to the end of the term of your contract.
Of those servants on the Mayflower who did survive, they had many descendants. Edward Doty had 9 children, while John Howland had ten. Howland was also lucky to survive the voyage after he fell overboard during a storm, but managed to grab a rope from the sails before being pulled back in.
George Soule had nine children, and moved with his family to Duxbury, a town founded near Plymouth in America where he took on a number of civic roles.
Latham stayed for 20 years in the colony before returning to England then going to the Bahamas.
Lister and Doty were apparently quite rowdy, getting into a duel together and being sentenced to have their hands and feet tied together for a day.
If you're interested in finding out more about the servants, or any of the other passengers on the Mayflower, you might be interested in Caleb Johnson's Mayflower History Passenger List and the American Ancestors Mayflower Meet the Passengers resource.
Next week: Voyage – the final journey to America for the colonists…